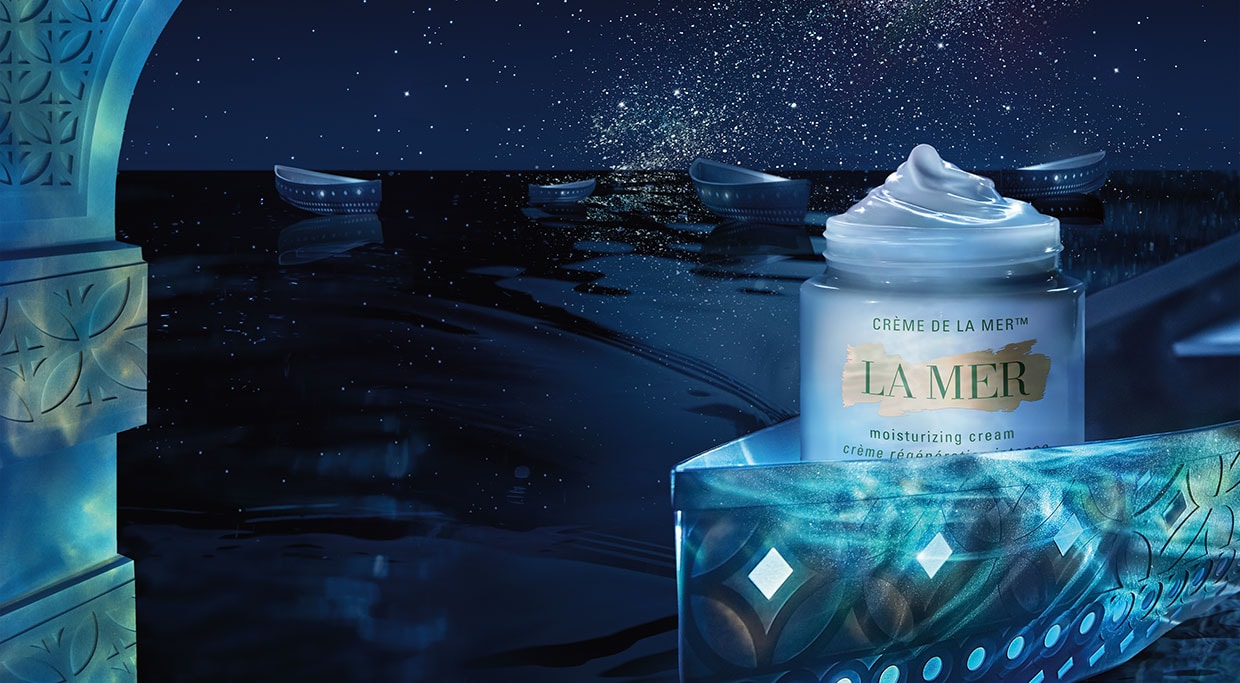 A gift for every moment – delivered with
the most thoughtful details in mind.
Discover our limited-edition delights and everlasting classics – all ready to be unwrapped and relished.
Imagine the year's most magical moment with our extraordinary gift collections.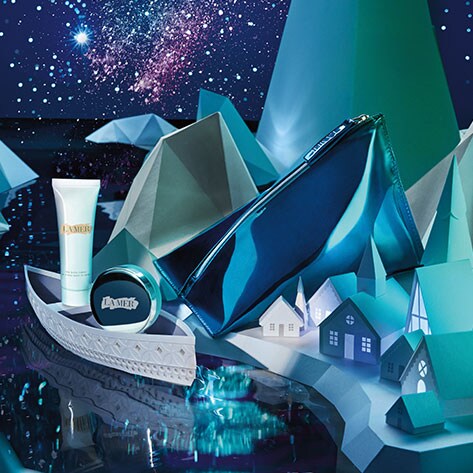 Give the Hydrating Collection
Wrap winter-worn skin
in a layer of lavish renewal.
Includes the Body Crème 30ml
and the Lip Balm 9g.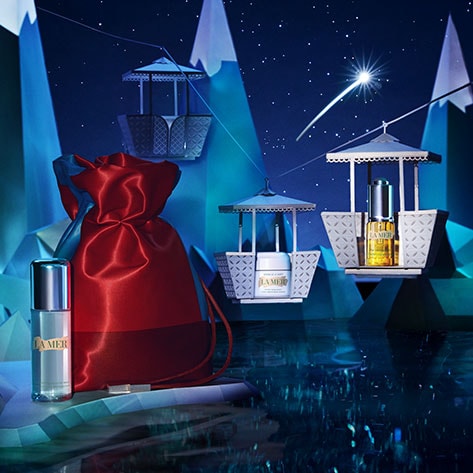 Give the Glowing Collection
Star-lit from within. Get carried away
by a radiance all your own.
Includes the Cleansing Micellar Water 100ml,
the Renewal Oil 15ml
and Crème de la Mer 30ml.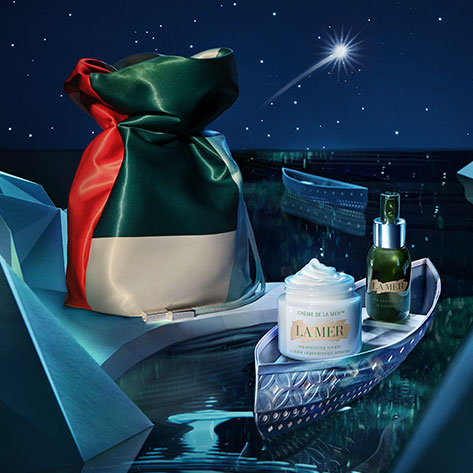 Give the Soothing Collection
With one touch, our
healing moisture melts into soothing silk.

Includes the Concentrate 30ml and Crème de la Mer 60ml.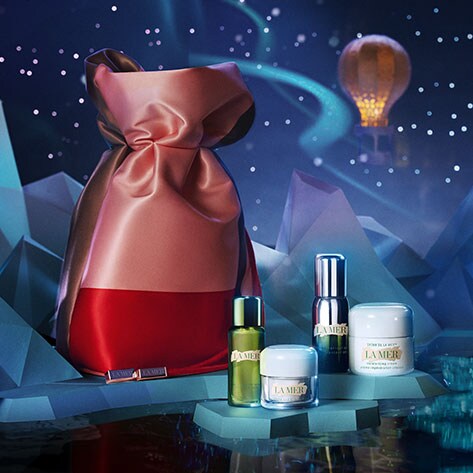 For a season of indulgent renewal.
Includes the Treatment Lotion 30ml,
the Lifting Contour Serum 15ml,
The Lifting and Firming Mask 15ml,
Crème de la Mer 30ml and headband.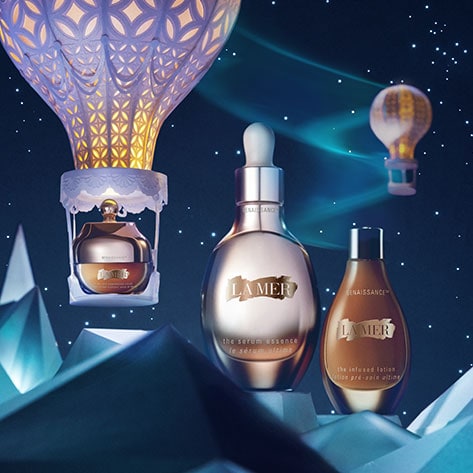 Discover the Genaissance de la Mer™ Collection
A gift beyond compare –
our ultimate skincare set.
Includes the full-size Serum Essence 30ml,
the Infused Lotion 15ml anD
the Eye and Expression Cream 5ml.
Where in the world is La Mer? Journey through our holiday cities – enchanted by the magic of La Mer.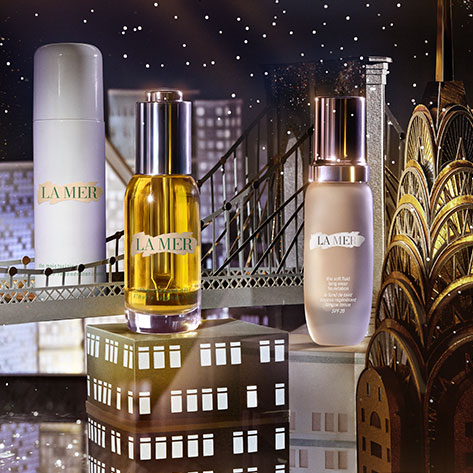 Glowing beauty in the city
that's always bright.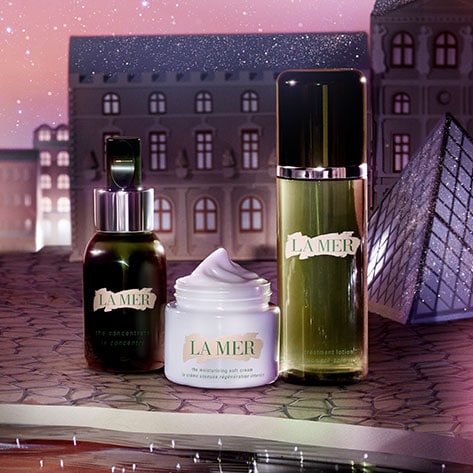 Love and light abound in this soothing cityscape.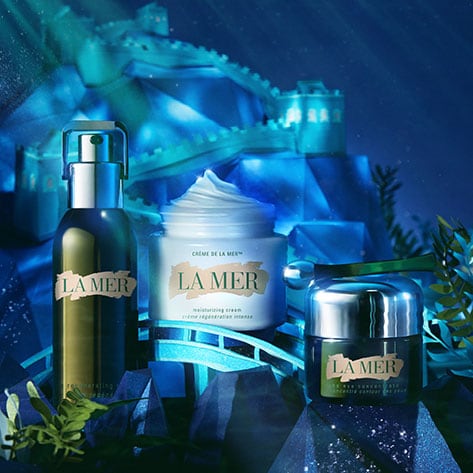 Enchanted by the sea,
a haven of glowing hydration.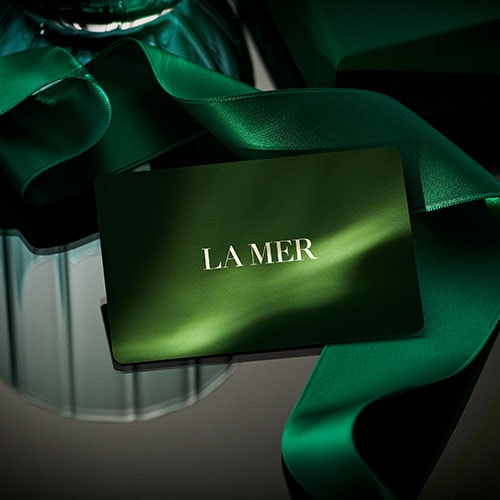 With the La Mer gift cards. Electronic or the classic carry-with-you – the choice is yours.
Discover our offers du jour and let us lavish you in complimentary La Mer.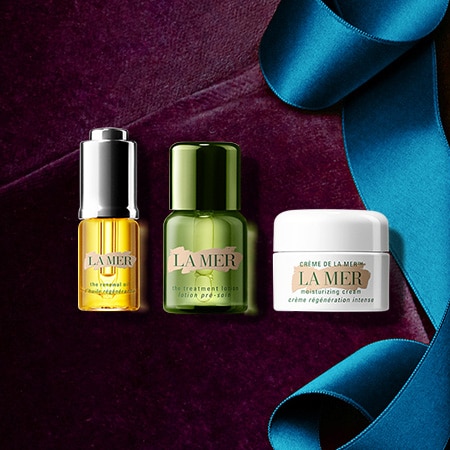 SHIPPING ON US
SAMPLES WITH LOVE
Free standard shipping plus 2 samples on every order, every day.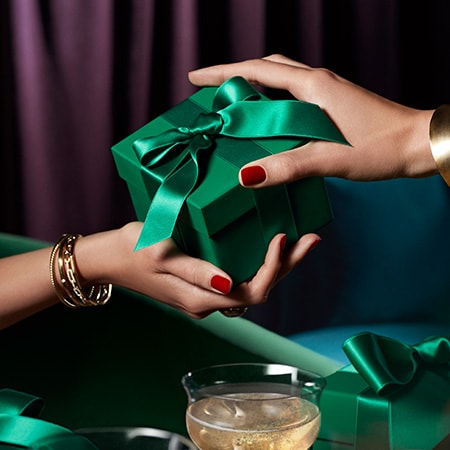 Wondering what to give? Let our Experts guide you through a world of gifts for everyone on your list.