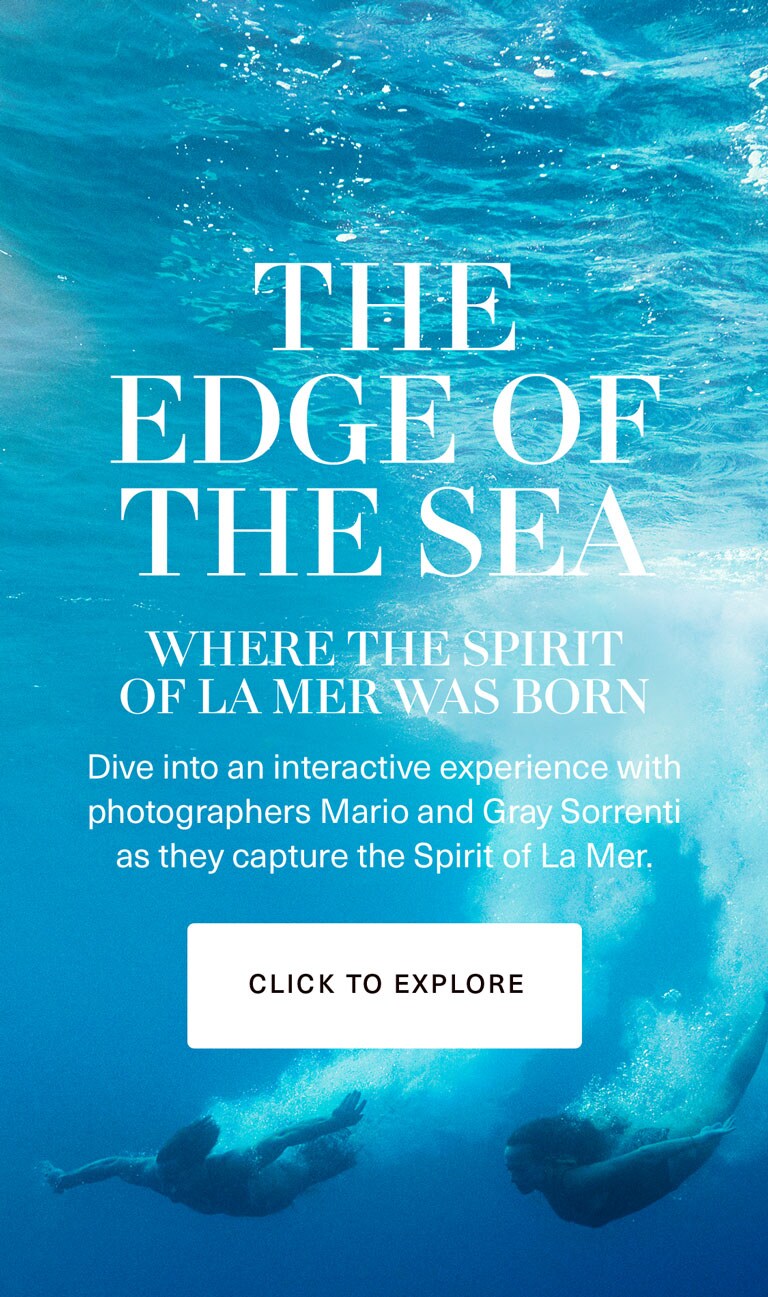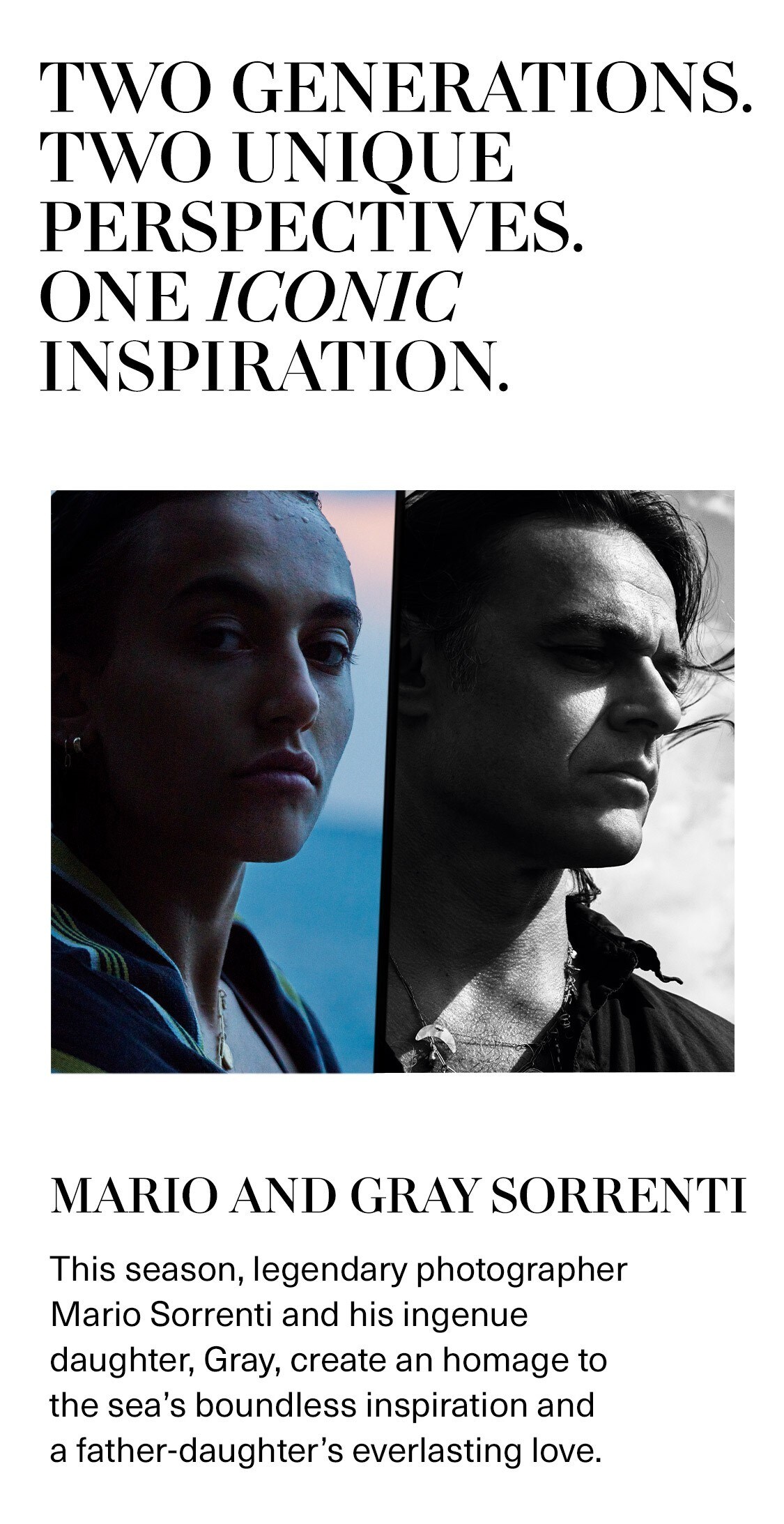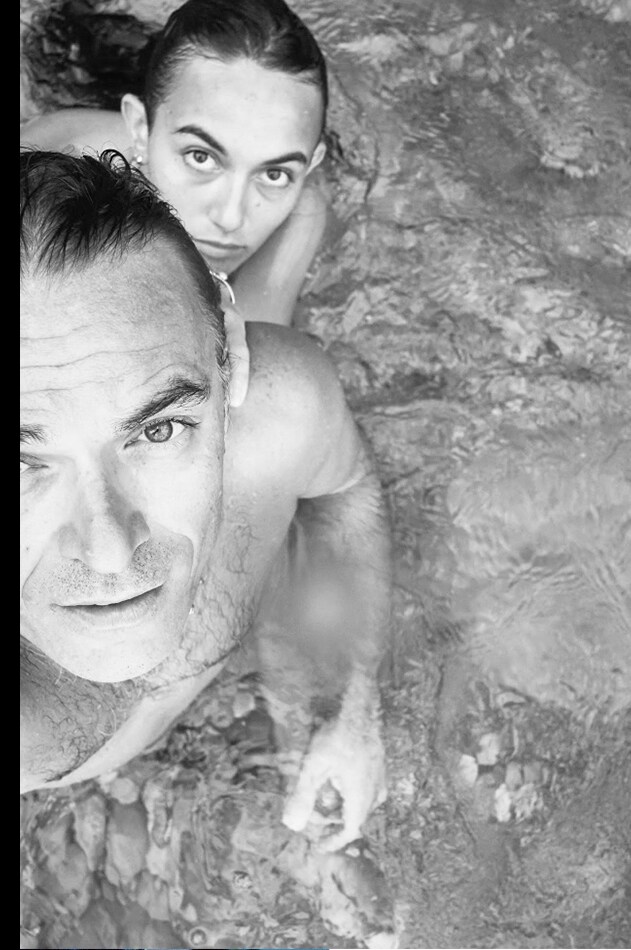 "We created a collage
of memories together in
a place that we really love."
LISTEN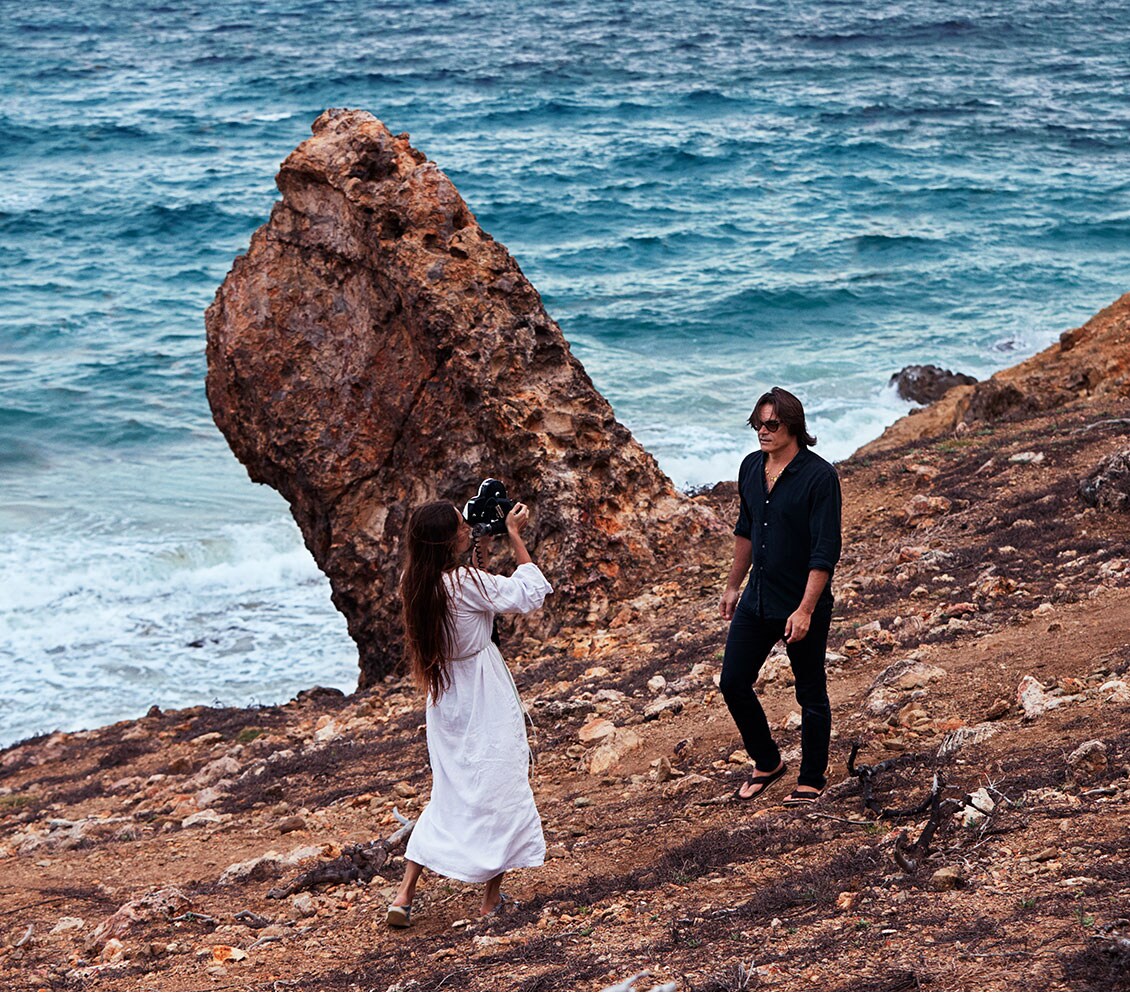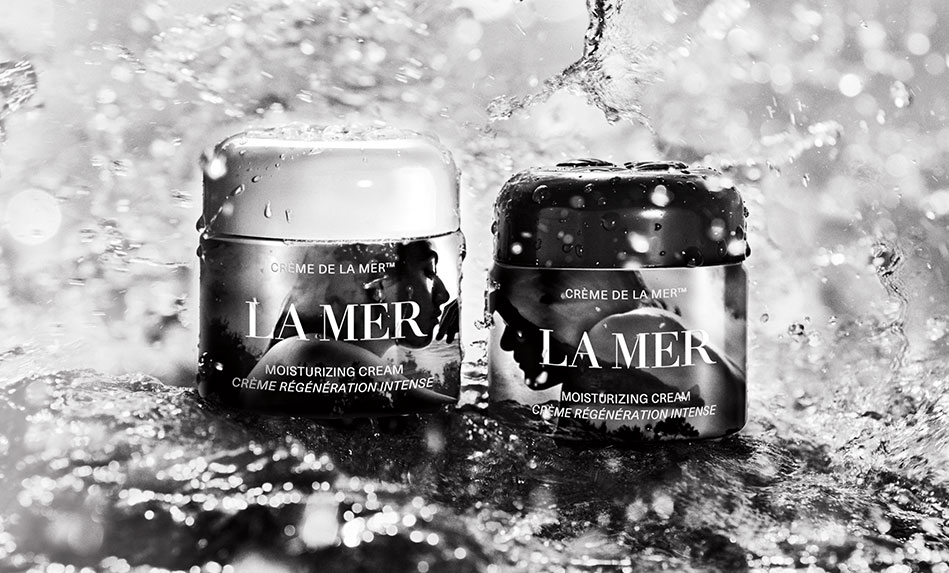 Mario Sorrenti and his daughter, Gray, each reimagine the Crème de la Mer jar design to commemorate their collaboration at the Edge of the Sea.
A JOURNEY
TO THE EDGE
OF THE SEA
Where inspiration and innovation know no
bounds and the curious come to explore,
Mario and Gray capture the Spirit of La Mer.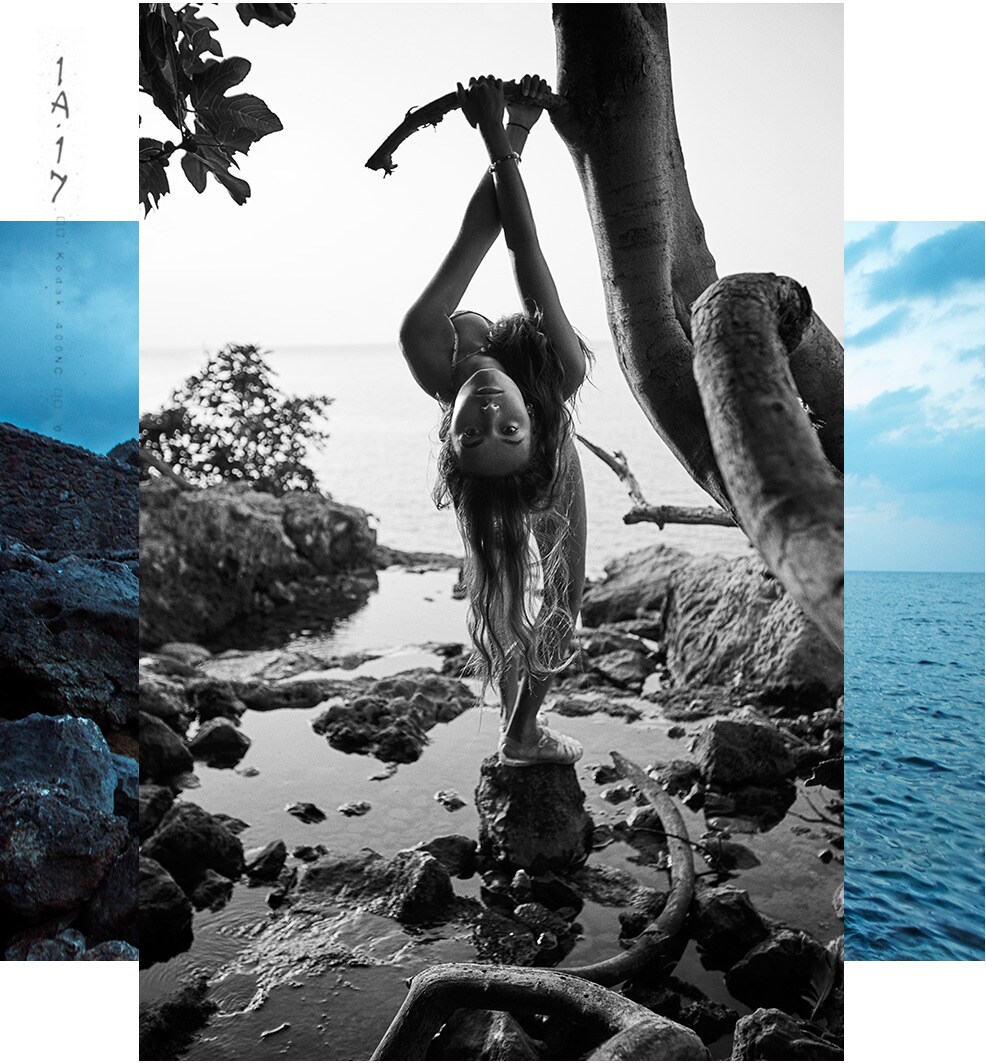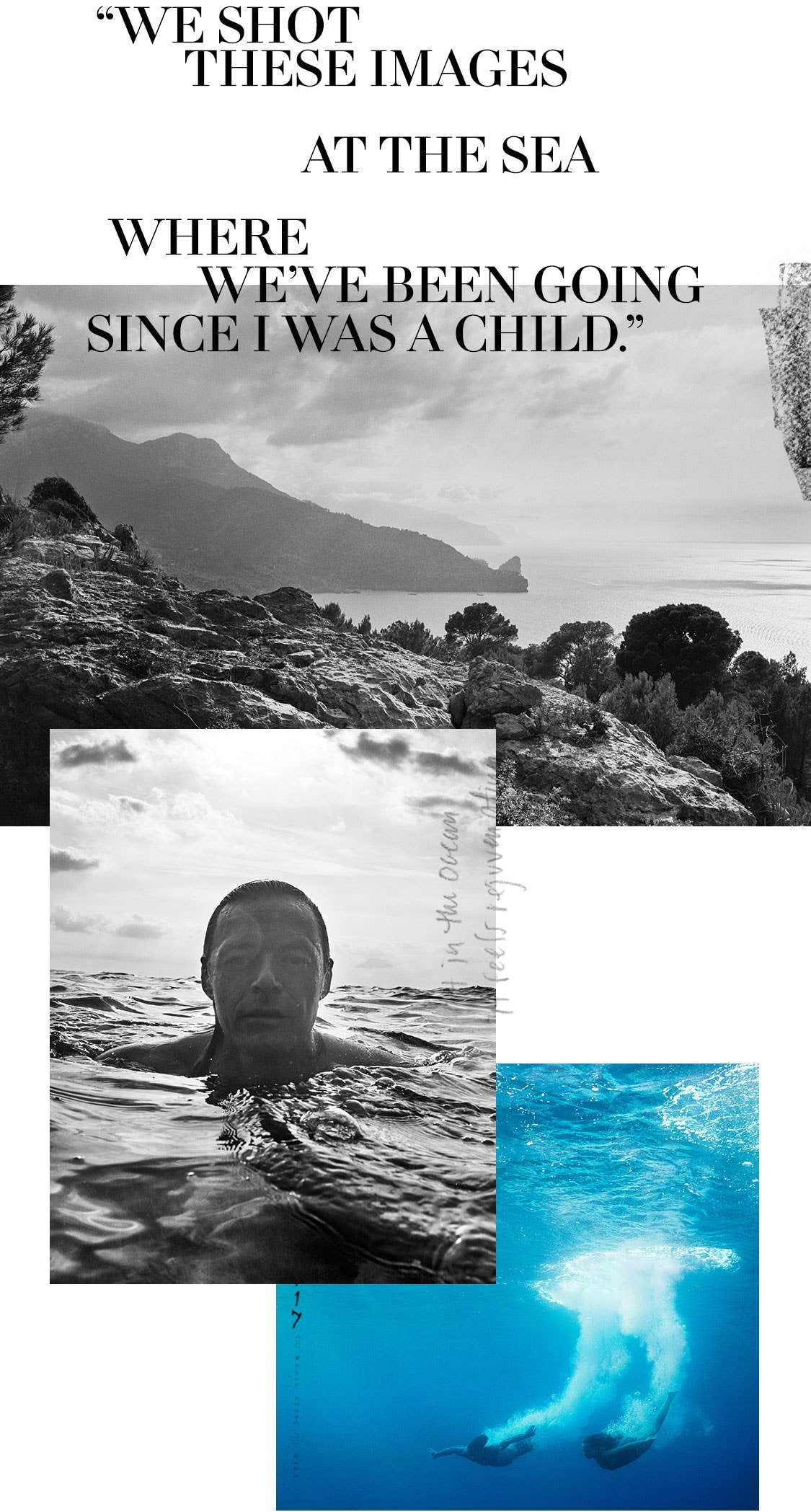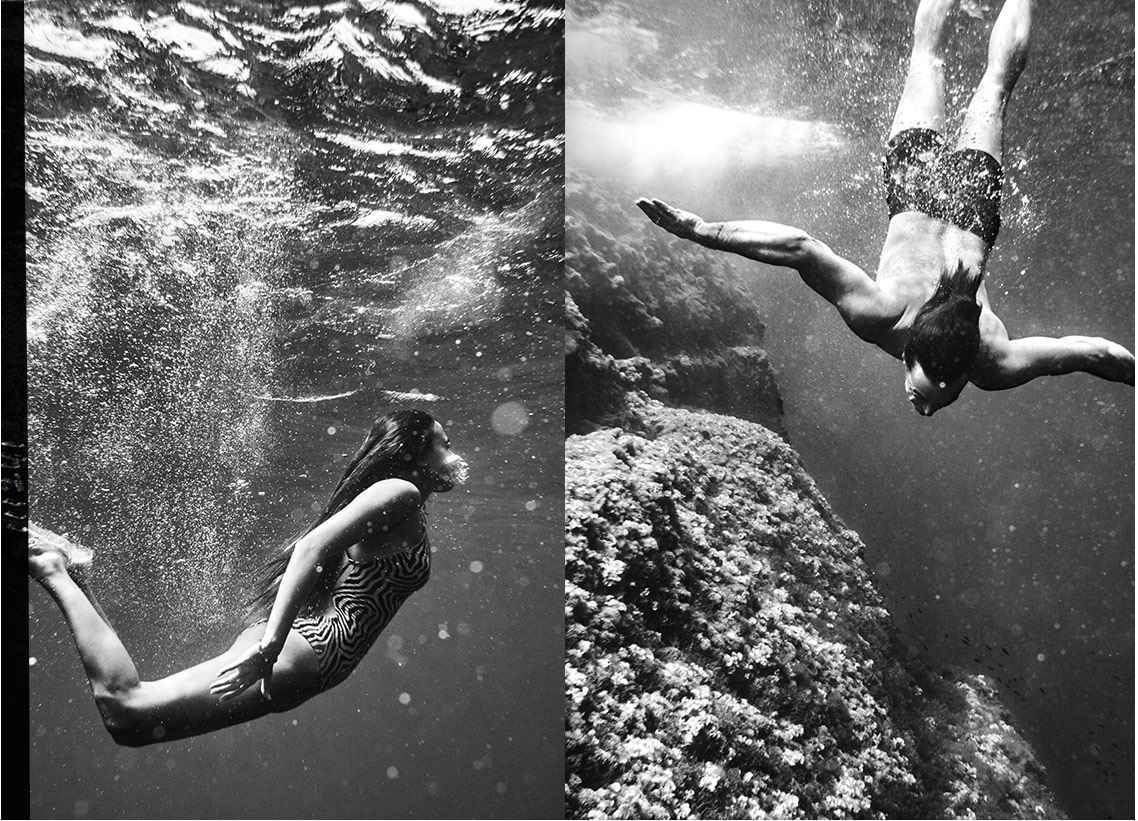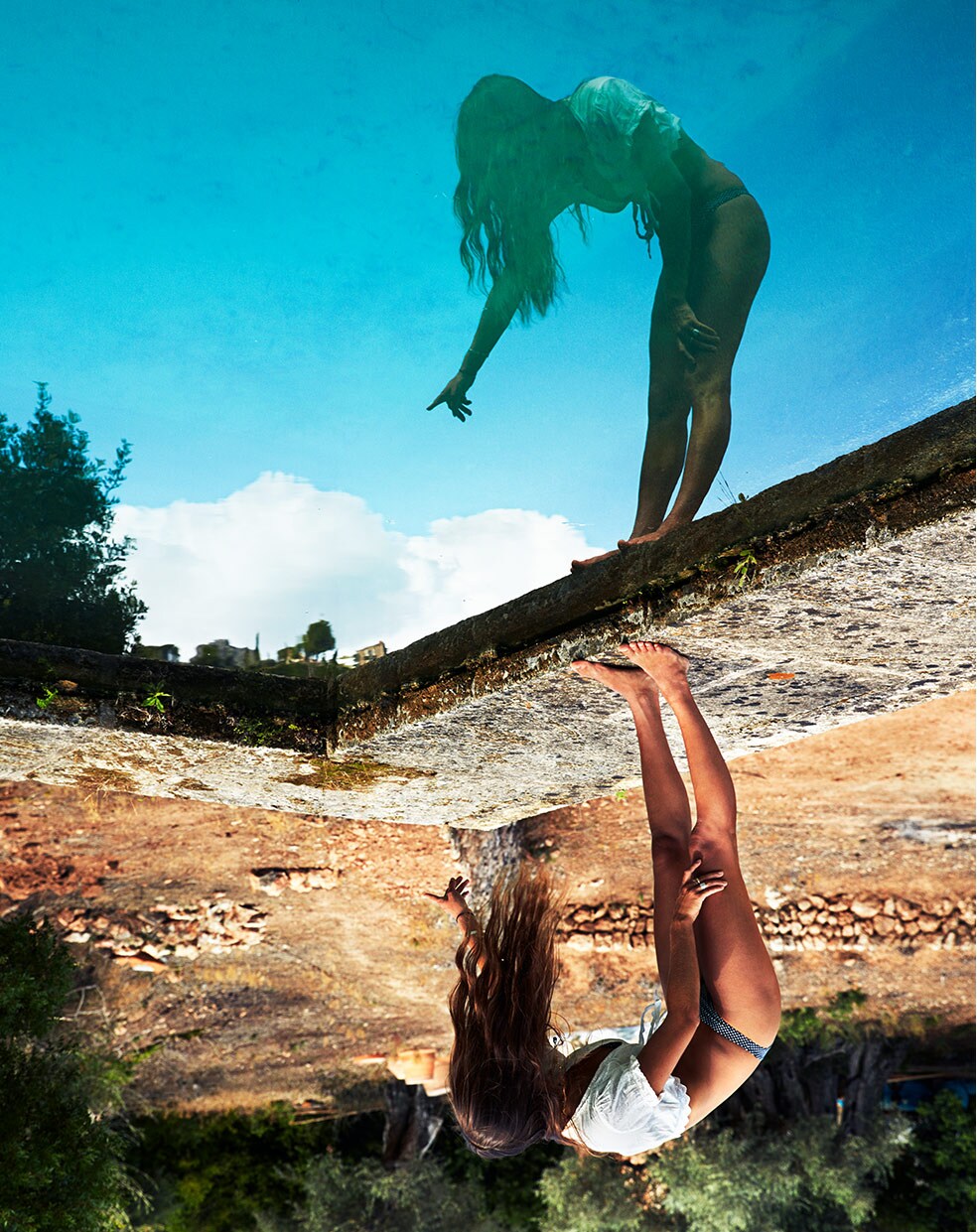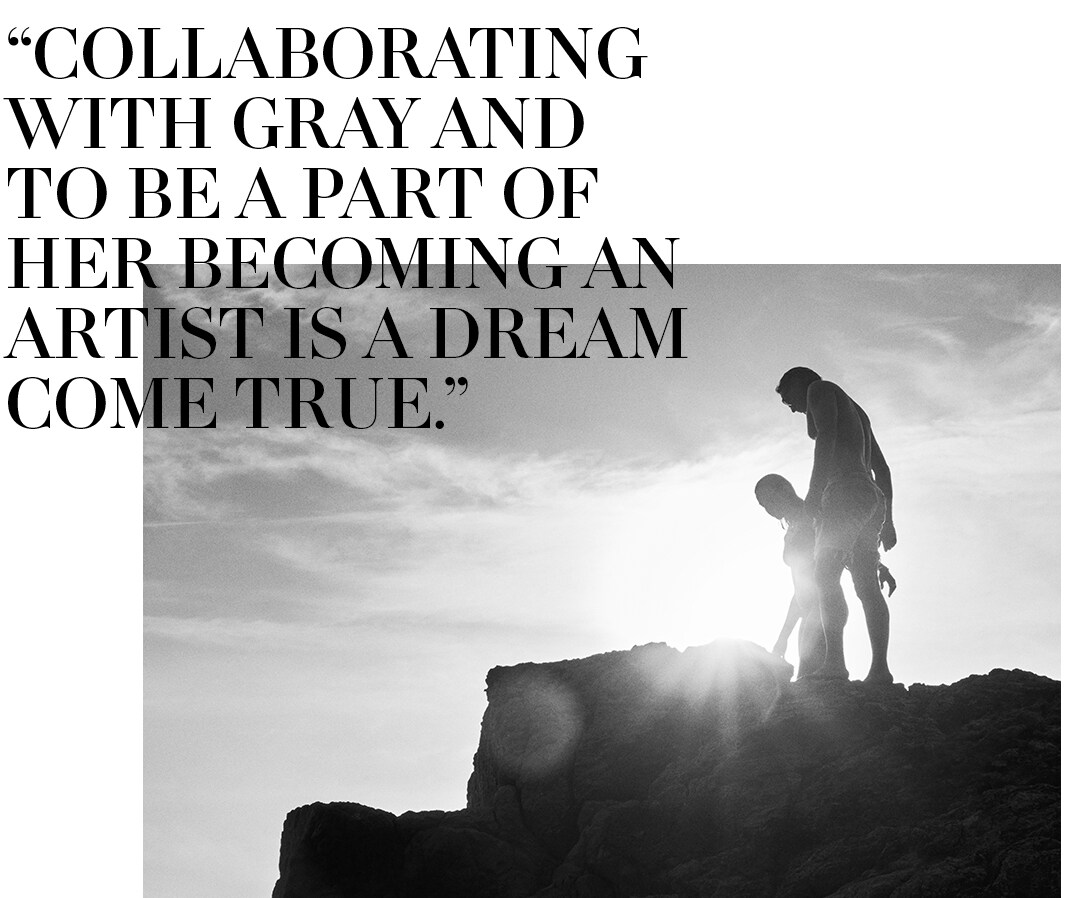 The Edge of the Sea is where the inspiration
for Crème de la Mer was born.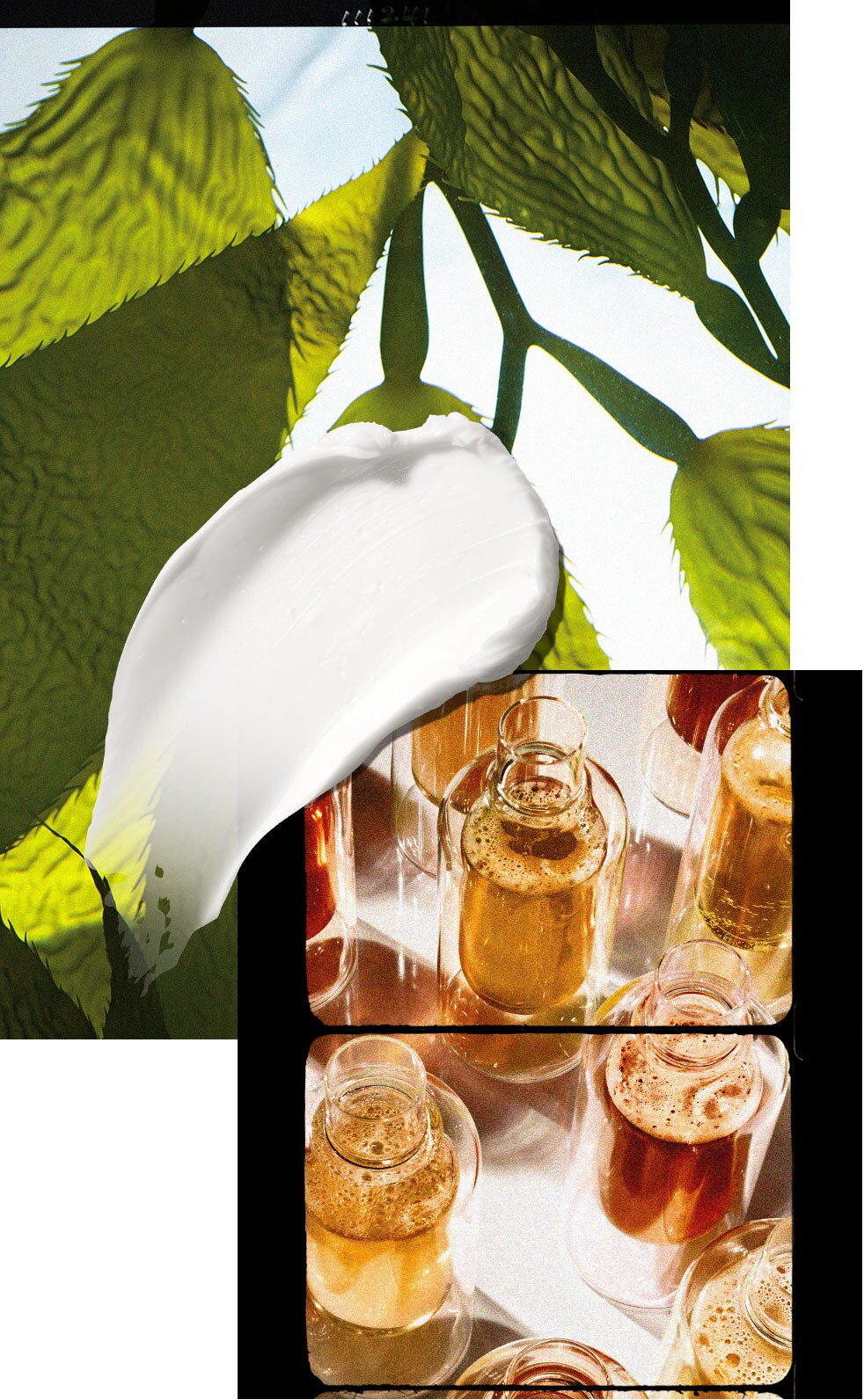 INSPIRATION
MEETS INNOVATION
Dr. Max Huber sought to unlock regeneration in sea kelp to transform the look of his skin.

CREATIVITY
MEETS CRAFT
After 12 years and 6,000 experiments, Huber discovered how to create Miracle Broth™ — the cell-renewing elixir at the heart of La Mer — with a unique, time intensive fermentation process.

SEA MEETS
SUSTAINABILITY
Giant Sea Kelp is hand-harvested in the marine-protected waters off the coast of Vancouver Island.